Right Size
That's the amount of money your customer could be saving on freight costs by combining reliable packing solutions with integrated automated systems to create the right package for every product, every time.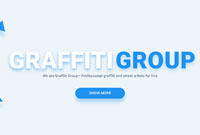 There is a delicate balance between minimizing the amount of packaging materials that you use while not compromising the overall protection of that package.
Our Innovation Team is expert at designing packages that optimize material usage, create minimal waste and maximize protection for the items inside. The best delivered product is one that is securely positioned for the entire shipment. Product movement inside a package increases the chance for damage. Furthermore, Right Sized packages will lead to lower freight costs. All of our designs take into consideration the actual shipping weight vs. the dimensional weight of a parcel shipment. Our goal is to minimize the impact of the newly implemented UPS/FEDEX dimensional weight guidelines.
Situation
SITUATION
A manufacturer was using peanuts to fill large voids in cartons. It had to oversize the cartons to provide ample space for proper protection. This lead to increased freight expenses due to dimensional weight penalties. Damage was still an issue, and clients hated the mess during the unpacking process.
Solution
SOLUTION
The manufacturer invested in a Sealed Air IB-Flex bubble on-demand system. The bubble material was flexible enough for easy packing. Carton sizes and carton voids were reduced. By eliminating the bulky peanut systems, this automation increased efficiencies, reduced labor costs and maximized warehouse space.
Result
RESULT
The customer was able to significantly reduce the size of cartons, use fewer cartons and increase protection. Damage claims were greatly reduced. Freight costs were cut by eliminating dimensional weight penalties. The client also was pleased with the material change and elimination of in-house mess created by the peanuts.
image