Product Protection opener 1
That's the estimated cost of damaged goods on the global economy each year.
It doesn't have to be that way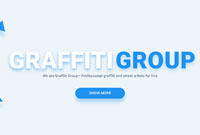 Tri Pro is much more than a packaging materials company.
We pride ourselves in being a valued packaging design solutions provider. You have worked hard creating your product. Now let us help you package it accordingly. Please engage us at the beginning of any packaging design concept. Together we will take careful consideration to ensure that your product is properly protected throughout the distribution journey. Damage reduction means less wasted time, resources, and materials. It also ensures that your customer will have the right experience with your brand on the first try!
Situation
SITUATION
A large beverage equipment manufacturer needed to reduce parcel shipping damage. The company was using die cut corrugated inserts. Too many part SKU's, complicated handling and obsolence when product design changed were costly issues.
Solution
SOLUTION
The solution was Instapak foam produced through a SpeedyPacker/Vertical Mold station.
Result
RESULT
The Instapak provided superior protection, eliminated 57 corrugated insert SKU's and consolidated carton sizes. Packaging cushions were made just in time, saving valuable warehouse space.
image